The COVID-19 Protection Framework and my workplace
Written by Samantha de Coning
The COVID-19 Protection Framework and my workplace
We are starting to see a change in New Zealand – sunnier days, rising vaccination rates and the incremental easing of restrictions. Finally, it feels like we may be moving forward and that while we won't get back to normal, we can get back to living. What this will look like and how we will keep ourselves, our whānau and our communities safe while we live with COVID-19 is now the priority.
Navigating this novel situation is not without complexity. This is true for both employers who need to navigate new waters, ensuring that both their workforce and customers are safe, and for employees who may need to make difficult choices in the near future.
Issues for Workplaces
New Zealand does not have a compulsory vaccination policy – no-one can be forced to have a COVID-19 vaccine. However, not doing so may have consequences. For those whose work falls within the scope of the COVID-19 Public Health Response (Vaccination) Order 2021 (PHO) the consequence can be termination. Currently, the mandate applies to border, managed isolation and quarantine workers, health and disability workers, prison workers and education workers.
The Government has also announced that once New Zealand moves to the COVID-19 Protection Framework, all workers at businesses where customers are required to show a COVID-19 vaccination certificate (such as hospitality and close-contact businesses) will also need to be vaccinated. It is expected that these new legislative provisions will come into effect before the end of November 2021.
For employers whose business does not fall within the scope of the PHO, public health legislation will also provide for a prescribed risk assessment process to determine if work needs to be done by a vaccinated employee. While more guidance will be published before this legislation comes into effect, in the interim, employers are encouraged to commence assessing their workplaces and vaccine requirement options using the existing guidance provided by WorkSafe. The focus on the assessment should be on the role – the work being done – rather than on the individual performing the role.
Regardless of whether the work falls within the scope of the PHO or whether vaccination is required based on the outcome of a risk assessment, consultation is key. An assessment, like all health and safety assessments, requires employers to consult workers and their representatives during the process. If vaccination is a requirement for specific work, and an employee decides not to get vaccinated, the Employment Relations Act will apply with good faith obligations being an essential component of any termination process. This includes the obligation that employers consider all reasonable alternatives, including whether there is an option for the employee to do other work in the business that does not require vaccination.
For many workplaces having a vaccine mandate in place can seem attractive. It resolves the issue of managing the needs of both vaccinated and unvaccinated workers, clients and customers and provides for a clear Health and Safety Policy. However, the outcome of a risk assessment may not be that the work requires a vaccinated employee. For these businesses, having a 'one rule for everyone' approach will not be feasible and employers will need to equip themselves to deal with a range of competing rights and interests. Some workers will be concerned about returning to the office or continuing to work with unvaccinated colleagues or clients. Unvaccinated staff may fear for their jobs or how they will be treated in the office. Clients may be demanding to know if staff are vaccinated. Some workers and clients may not be comfortable disclosing their vaccination status to their employers or having this shared with others.
Regardless of the specific issues facing your workplace, it is important to manage expectations and provide clear information. Now is the time to have transparent conversations with your staff and to formulate a clear vaccination policy for your workplace. Part of this process is consulting with your staff to better understand their concerns and expectations. Having a policy which encourages rather than mandates, and which seeks to explore and understand different interests and views, helps to display the good faith which forms the basis of good employment relationships. Facilitated discussions provide a safe and impartial opportunity to explore the options and misgivings which employees may have regarding vaccinations. A successful discussion does not necessarily mean that parties leave the table having made up their minds or made their decision - simply that they have the support to make a decision.
For businesses based in Auckland, this process will also include facilitating a return to the office. This may mean a change in the way individual employees and teams work or the implementation of other health and safety processes. Ensuring there is a clear plan for reducing the risk of exposure to COVID-19 will be an important factor in reducing anxiety in the workplace. Some employees may be reluctant to lose the flexibility they have enjoyed during lockdown and may no longer want to commute daily. In addition to this, while workplace issues may have been minimized during lockdown, having daily face to face contact with colleagues again could cause these to escalate. We have all been impacted differently by COVID-19 and people leaders will need to ensure their staff are able to access the support they need. After so many months working from home and managing the daily impact of COVID-19, many employees will need additional support when returning.
How we will live and work with COVID-19 is going to be an ongoing, changing landscape. What works today may not work next month or next year and the Government policies and guidelines will continue to change and evolve. Managing this ambiguity will be a process and putting in the effort now and building trust through consultation and collaboration will provide a solid foundation for these ongoing conversations. Fair Way has skilful practitioners who can help facilitate these difficult conversations.
Your next steps
Fair Way offers a full COVID-19 facilitation service, enabling constructive conversation between employers and employees on the topics surrounding vaccination and employment. These sessions are informed by the latest legal advice, with the aim of helping parties map out a mutually beneficial way forward.
We are experts in resolving conflict at work. Employers across Aotearoa partner with Fair Way to proactively improve wellbeing, build internal capability and positively address conflict.
If you would like to find out more about Fair Way's facilitation and other workplace services (including our Employee Liaison Service), please get in get in touch via civiladr@fairwayresolution.com or 0800 77 44 08.
About the author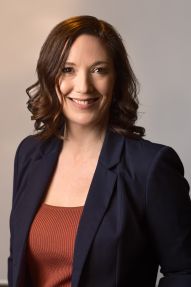 Samantha de Coning FAMINZ (Mediation), BJuris, LLB is Head of Practice at Fair Way Resolution Limited.
The focus of her role is on developing dispute resolution practice across Fair Way, as well as her own work as a mediator, adjudicator and arbitrator.
If you would like to get in touch with Samantha, please contact her by email at samantha.deconing@fairwayresolution.com